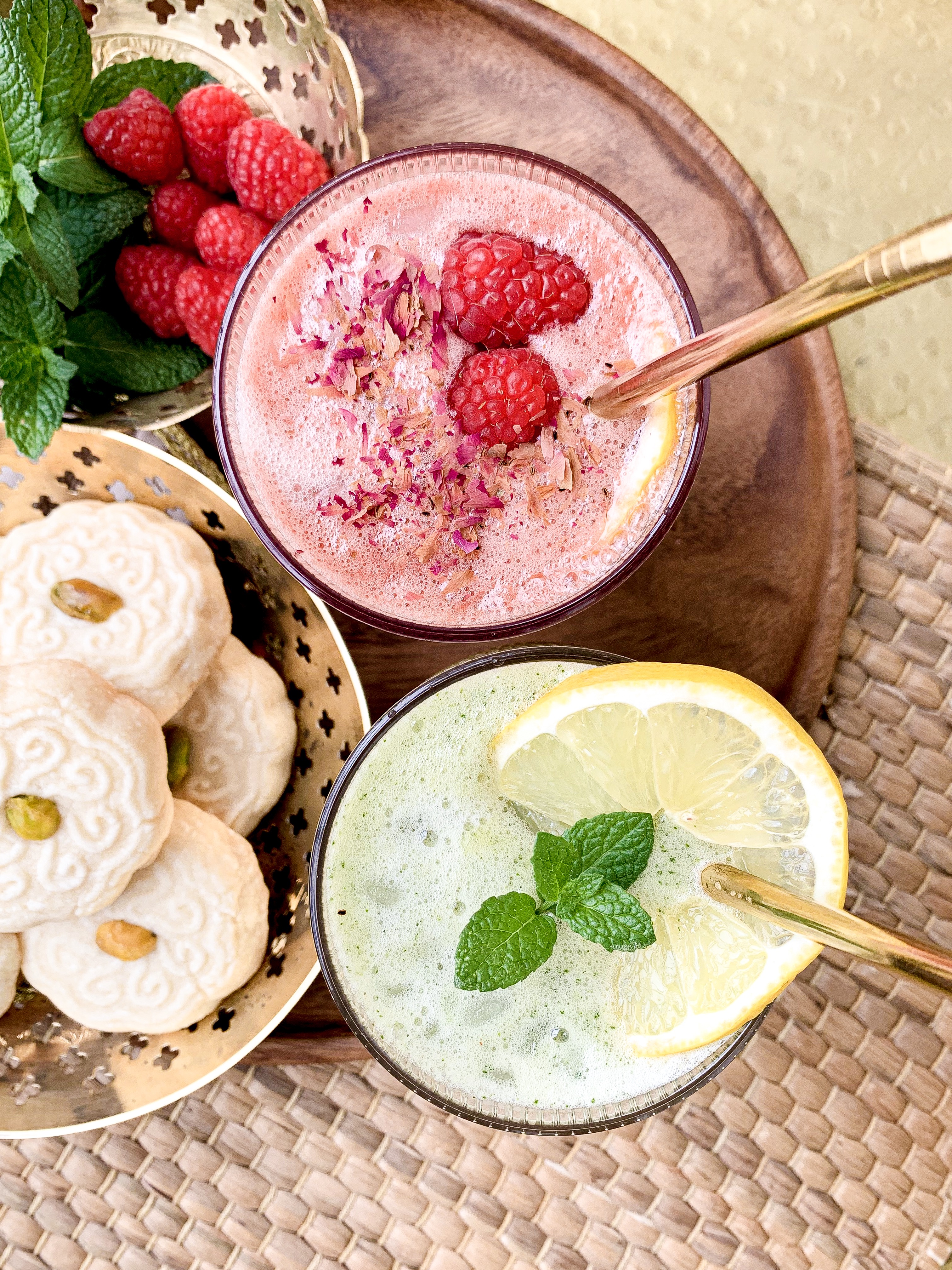 The fruit bowl in our house is nearly always piled sky high with lemons, particularly at this time of year when every salad needs a good squeeze of bright, fresh lemon juice. If you find yourself with extras, however – I highly recommend making this quick and super simple lemonade.
I'd been intrigued by the recipes floating around the internet suggesting throwing a whole lemon, peel and all – into your blender with some sugar and ice and calling it a day, however I knew that the bitterness of the peel and pith would not be appealing to my daughter, who seems to recoil at even the slightest taste of bitterness in her food. Instead, I took two lemons, remove the peel with a paring knife, and threw them into the blender with water, 2 tablespoons of sugar, and a handful of fresh spearmint I plucked from our (tiny) balcony herb garden. The result was perfect! Tart, slightly sweet lemonade with a beautiful frothy top – it reminded me of the limonadas I'd drank my last time in Colombia.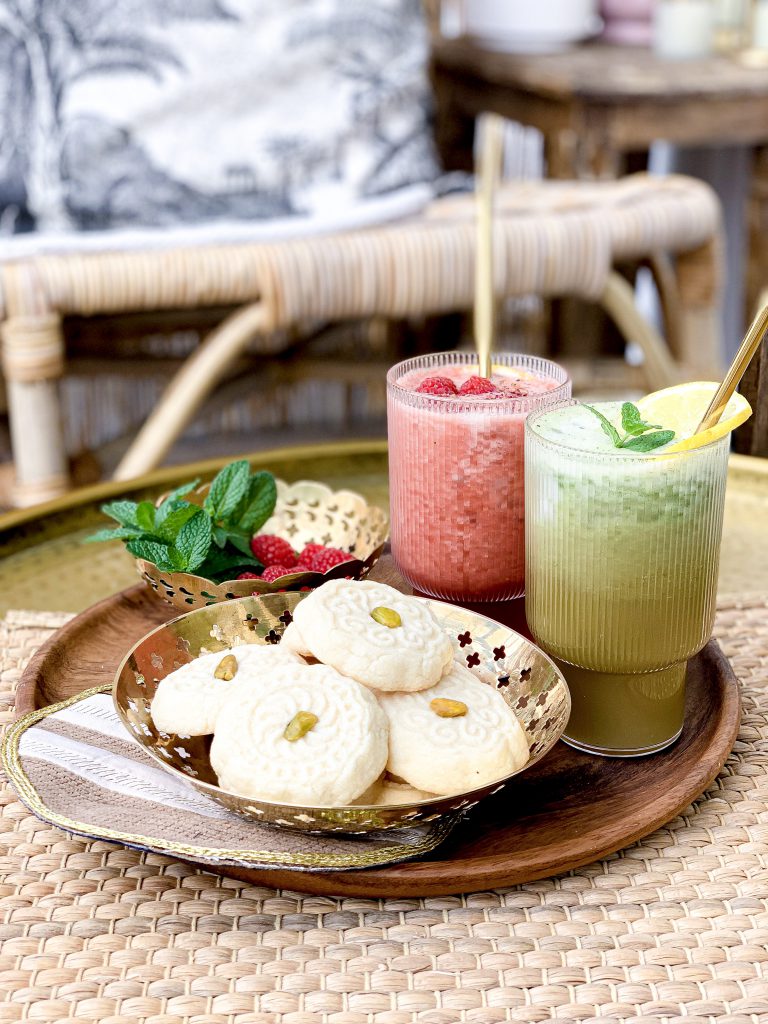 The best part of this recipe is that there's so much you can do to customize it! If mint isn't your thing, add a handful of fresh strawberries or raspberries for a gorgeous pink lemonade. Add a teaspoon or two of rose water and a tablespoon of dried rose petals for rose lemonade (my daughter's favourite). Like your lemonade extra tart? Add a tablespoon of sumac! Native Americans actually made a lemonade type drink from foraged sumac and water in North America. Can't have sugar? Use your favourite granulated non-sugar sweetener instead. Want a slushy frozen lemonade? Substitute half of the water for ice!
The beauty of this recipe is that you're keeping the fibre of the fruit, and by blending for a full minute you won't find any 'bits'. If you're concerned about bits from seeds, you can spend an extra minute slicing into the lemon to remove them – though I didn't, and it didn't affect the taste at all. You can also pass the liquid through a mesh strainer, if picking out seeds sounds like too much of a pain – this is 'lazy' lemonade, after all. If you're feeling less lazy, you can even cut your discarded peel into strips and turn it into candied lemon peel, perfect for topping a lemon tart, pound cake, or cupcakes with.
These lemonades taste as good as they look – fill your cup with crushed ice, stick a shiny reusable straw in them (like these gold ones I have here – I also bring them with me to Starbucks!) and top with fresh lemon slices, mint, berries, rose petals – whatever you love. You'll never want to buy bottled lemonade again.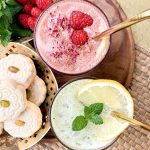 Print Recipe
Lazy (Whole Lemon) Lemonade
Ingredients
2

whole

lemons

2

cups

cold water

(470ml)

2 to 4

Tbsp

granulated sugar, to taste

or sweetener of your choice
Optional Add-Ins:
1

handful

fresh mint

for mint lemonade

1

tsp

rose water, plus 1 Tbsp dried rose petals

for rose lemonade

1

Tbsp

sumac

for extra tart lemonade

1

handful

berries (strawberries, raspberries, blackberries, etc)

for berry / pink lemonade
Instructions
Wash your lemons. Using a paring knife, remove the skin and pith from your lemons, discard.

If desired, cut each lemon in half and remove seeds. Place whole lemons into your blender with 2 Tbsp granulated sugar (or other sweetener), and 2 cups (470ml) cold water. If you want frozen lemonade, substitute 1 cup ice plus 1 cup water.

Blend for a full minute. Test for sweetness, and add more sugar if desired. Add any add-ins now, blend again for one minute.

Serve over crushed ice. Enjoy!