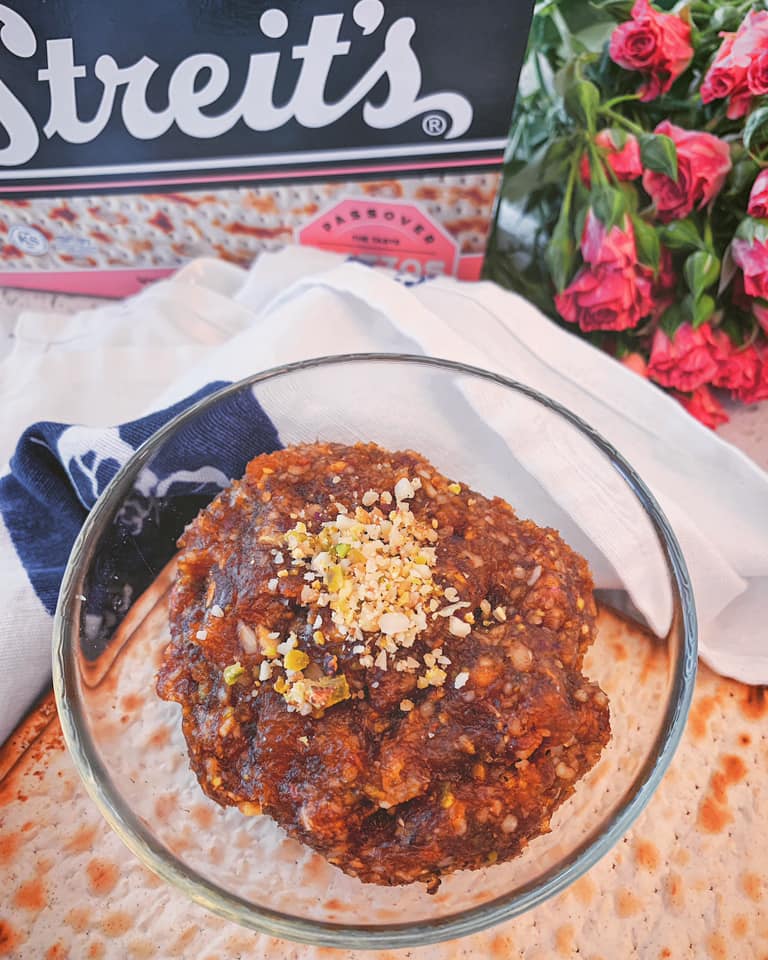 This Mizrahi charoset makes a wonderful addition to your seder table. Made with dates, apricots steeped in Jasmine tea, rose water, pistachios, almonds, orange zest, and rose petals.
The word charoset derives from the Hebrew word cheres (חרס), which means "clay", it represents the mortar that the Israelites used while they were slaves in Egypt, with the ground nuts being the bricks. This recipe is not only a beautiful addition to your seder, but tastes delicious spread over matzo.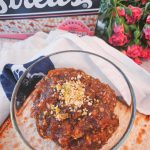 Print Recipe
Syrian Date and Apricot Pesach Charoset
Ingredients
1/4

cup

dried Turkish apricots

I use the unsulphured variety

2

tsp

Jasmine tea leaves

or 1 tea bag

1/4

cup

Medjool dates

pitted

3

Tbsp

chopped pistachios

raw, unsalted shelled

3

Tbsp

chopped almonds

blanched (peeled)

1/2

tsp

rose water

1/2

tsp

fresh orange zest

1

tsp

crushed dried rose petals
Instructions
Take your apricots and place in a small bowl or ramekin. Add the jasmine tea (in either bag or a diffuser), and pour boiling water over to cover. Let sit for two minutes and remove the tea bag. Steep in the solution until the apricots are rehydrated – about ten minutes.

Finely chop your dates and rehydrated apricots until they are almost a paste. Add in your chopped nuts, rose water, orange zest, and rose petals. Mix thoroughly to combine.

Top with more finely chopped pistachios if desired, and serve.
Notes
While you can certainly rehydrate the apricots with boiling water alone, the jasmine tea lends a distinct flavour to the charoset.