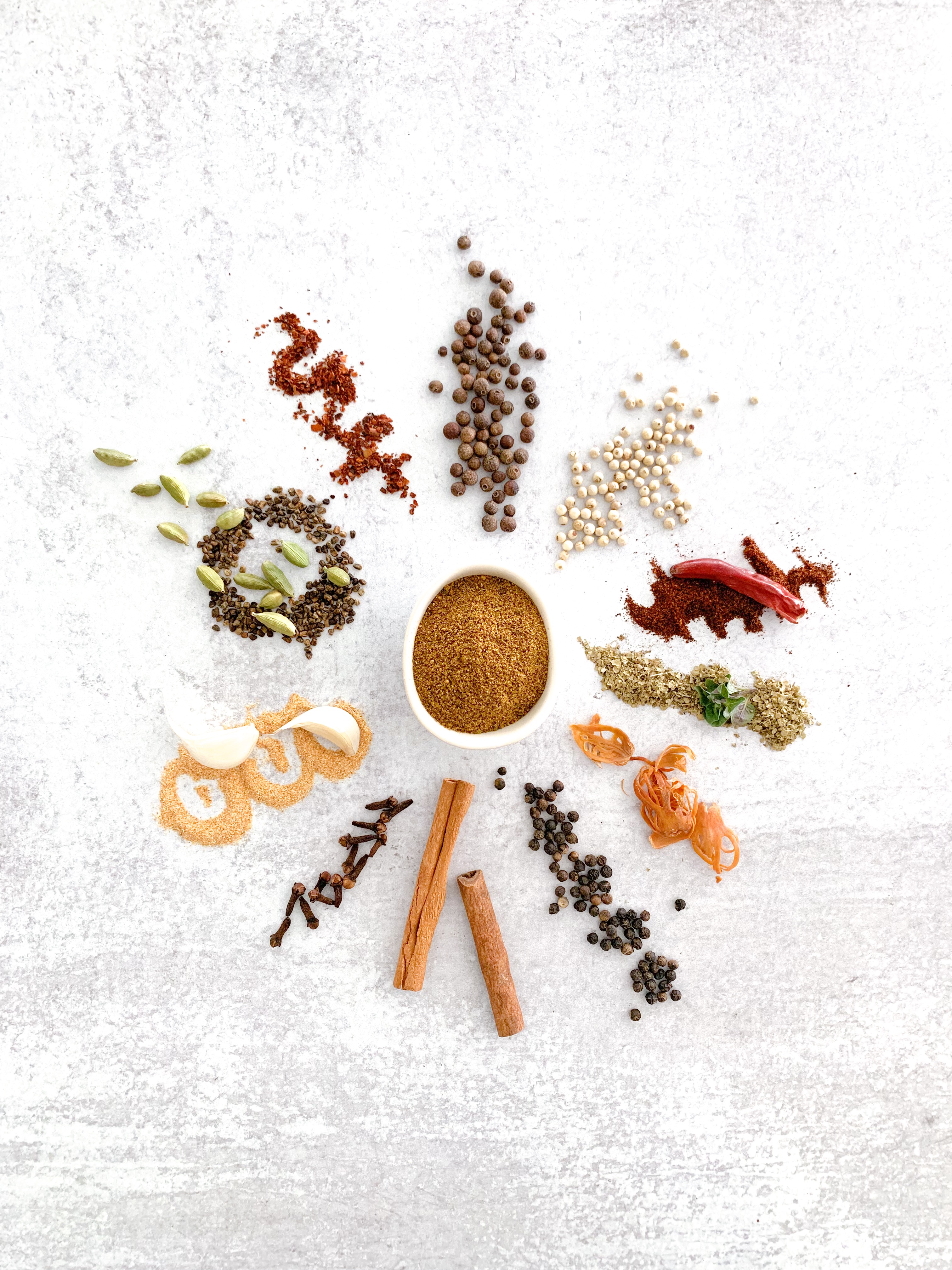 Like all the spice blends I use regularly, this is one I grind myself. Unlike many of the others, this one requires a decent number of spices – eleven, to be exact. Sure, you can buy homemade shawarma spice at your local Arab supermarket – and probably at Whole Foods these days, too – but I still maintain there's something special about grinding your own spice blend.
In addition to the recipe below, you can also add a tablespoon of cumin seeds, and a half tablespoon of ground turmeric if you desire. Everyone makes their shawarma differently, and it's really up to your tastebuds. If you feel there's something missing, try adding the cumin and turmeric, and you should be happy. I don't add salt to my shawarma spice, mostly because I use it for different applications, which require different amounts of salt. If you like yours with salt already added, start with a half tablespoon and adjust as needed.
If you don't own a spice grinder you can use ground spices – I've included the amounts in the recipe below as well. As always, I highly recommend grinding your own spices because it saves money and the flavours are more intense – but it's definitely added work, and we're all busy – so you do what works best for you. If you're going to buy pre-ground spices, I highly recommend The Spice House for their high quality (and free shipping if you order their environmentally-friendly flat packs!)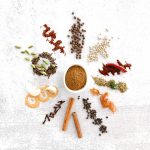 Print Recipe
Shawarma Spice Blend
Make a kebab-shop worthy shawarma yourself at home with this shawarma spice blend.
Ingredients
2

Tbsp

garlic powder

1

Tbsp

black peppercorns

(or ground)

1

Tbsp

white peppercorns

(or ground)

2

Tbsp

allspice berries

(or ground)

2

medium

cinnamon sticks

(or 1 Tbsp ground)

4-6

blades

of mace

(or nutmeg, or 1 Tbsp ground)

1

Tbsp

cardamom (green), seeds

(or 1 Tbsp ground)

½

Tbsp

chili powder

(or chipotle powder)

½

Tbsp

Aleppo pepper

(optional)

½

Tbsp

dried marjoram

(or oregano)

½

tsp

cloves, whole

(or ½ tsp ground)
Instructions
Grind all spices. Blend thoroughly.
Notes
This will keep in a cool, dark place for up to six months. This will yield approximately 2 ounces (60 grams) of spice.