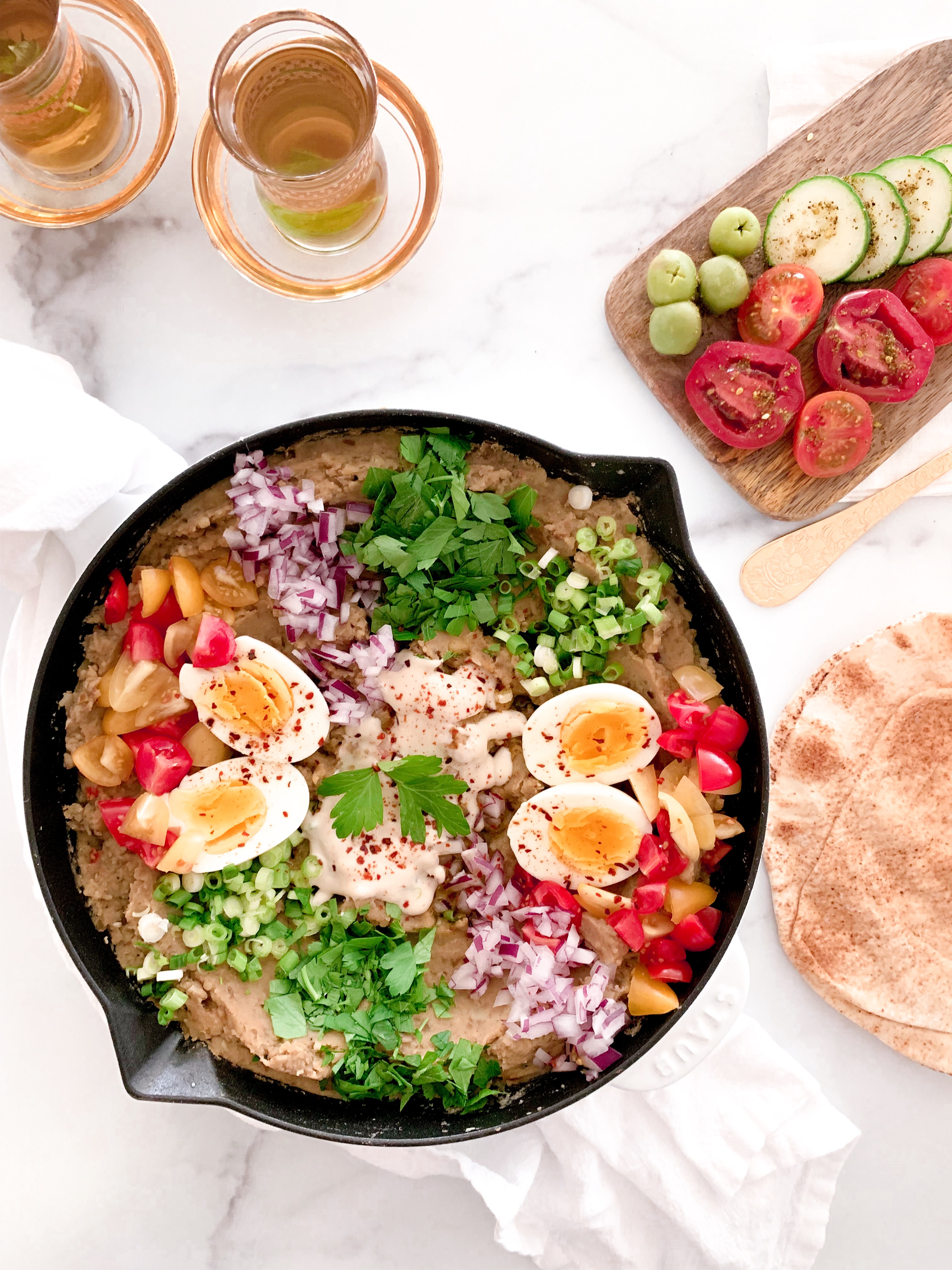 Ful (pronounced much like 'fool') is one of my favourite 'lazy day' breakfasts. It's a very filling, heavy meal and so I don't recommend it on a day when you have a lot of tasks to accomplish – it's better for a lazy Sunday morning when your only plans are to stay home and relax or have a Netflix marathon. Admittedly, I don't get many of these types of Sundays, but when I do – I try to make a big batch of ful for breakfast. While it tends to be eaten as a breakfast food ful, or dried, cooked fava beans, can also be eaten as part of a mezze, much like hummus. I've been known to order it late at night, even – if we end up at Jerusalem's (a cult favourite Denver Middle Eastern restaurant run by a Palestinian family). I won't tell you when to eat your ful, but I will tell you that you won't accomplish much beyond lounging around for a few hours after you do.
Like most of my food, I tend to cover it with a variety of fresh vegetables and herbs (and a good drizzle of tahina), but you can serve this ful without any of the toppings with some warm bread, and it'll still be perfect. You want to make sure you use the small Egyptian fava beans, and not the large ones for this dish. These can be found online, or in your local Middle Eastern supermarket. I like mine on the 'smashed' side, but you can keep them whole if you prefer – it's up to you. You can also mix in chickpeas as well. If you don't fancy trying to prepare the beans from dried, you can use tinned ones, season, heat, and serve as you desire.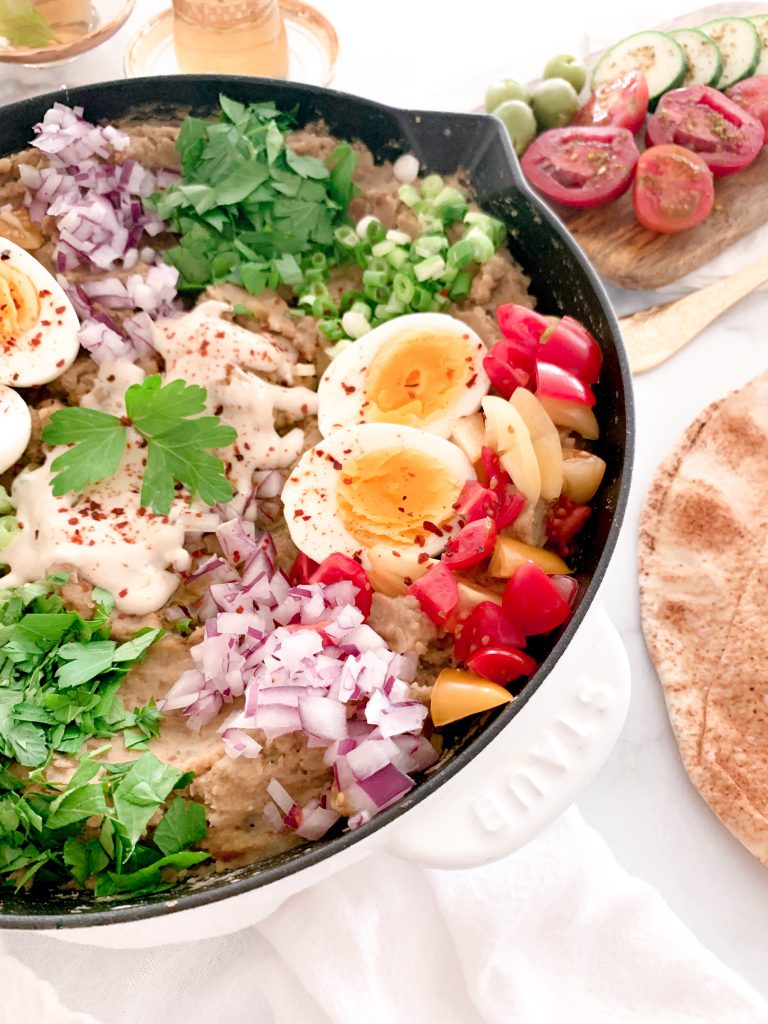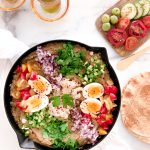 Print Recipe
Ful Medames
This filling traditional breakfast food is made with dried fava beans which are mashed and seasoned, then topped with vegetables and herbs.
Equipment
Pressure cooker or stockpot

Frying pan, for finishing
Ingredients
For Cooking the Beans:
16

ounces

dried small (Egyptian) fava beans

(454g)

6

cups

water

(~ 1.5L)

1

large

bay leaf
For the Ful:
¼

cup

olive oil

1

medium

onion, finely diced

4

cloves

garlic, crushed or finely chopped

(or 2-4 tsp toum)

1 – 2

tsp

salt

½

tsp

freshly ground black pepper

1½

tsp

ground cumin

your cooked beans

1

lemon

juiced
Extras, for Garnish:
Eggs, boiled

Tahini sauce

Parsley, finely chopped

Tomatoes, diced or sliced

Fresh green or red onion, finely chopped

Bread, for serving
Instructions
Cooking the Beans:
Soak your beans in water only, overnight. In the morning, drain the water, add fresh, and place in your pressure cooker or in a pot with your bay leaf. No salt should be added at this stage.

In a pressure cooker, cook on high pressure for 35 minutes, then allow the pressure to release naturally. In a pot, bring to a boil and then simmer for 2 to 2½ hours, or until soft.
Making the Ful:
In a large frying pan heat your olive oil and add your diced onion. Cook on medium-low heat for 20 minutes or so, until the onion is soft and caramelised, add your garlic and cook for another 5 minutes. Once this is done, add the salt, pepper, and cumin, and then your beans and lemon juice. Heat the beans through, and mash if desired.

Serve warm with extra olive oil or tahini, and the garnishes of your choice – with warm, fresh bread.