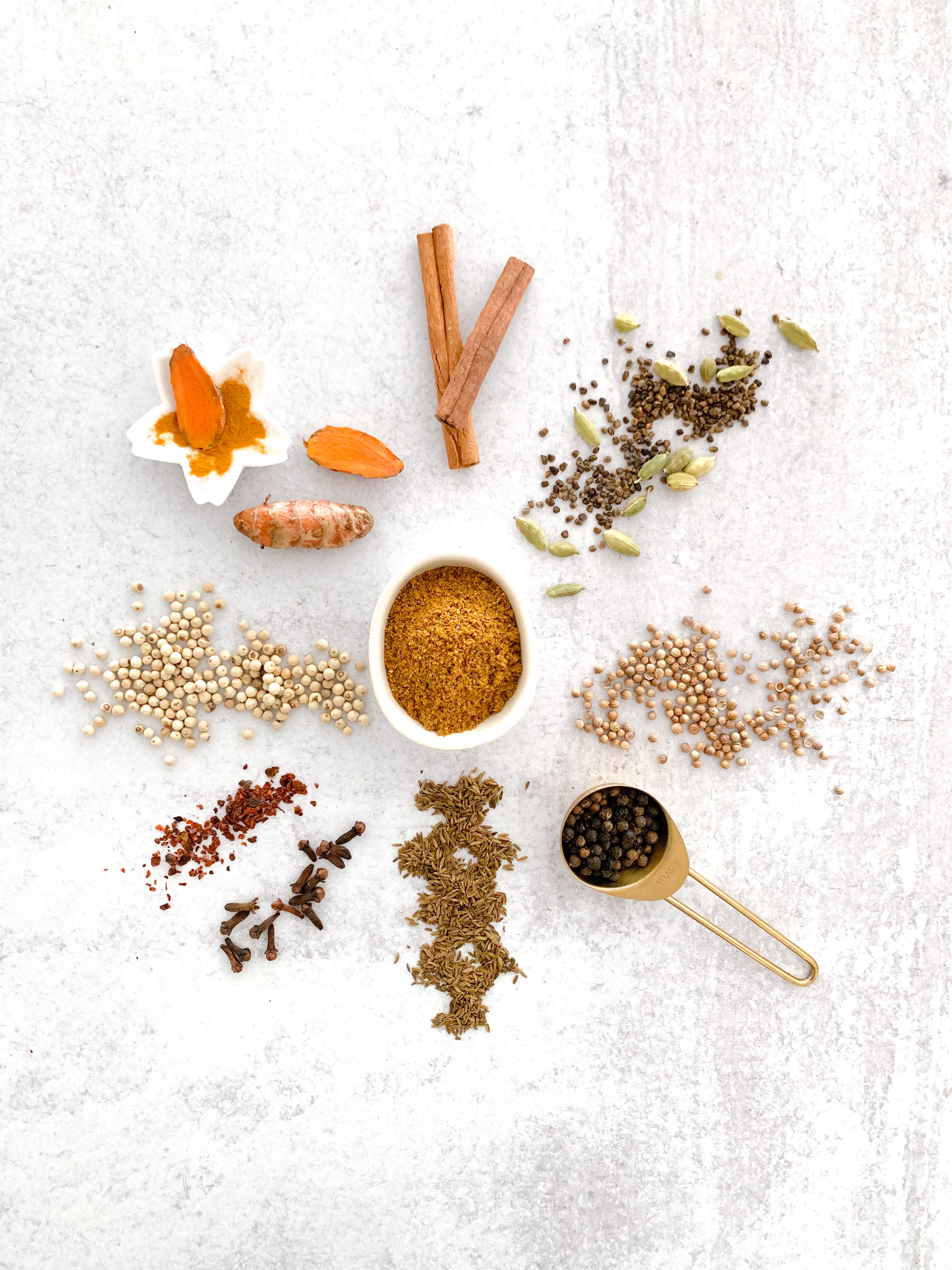 I can't believe it's nearly the end of August. Summer is my favourite season, and I'm not sure I'm ready to see it go. I love Autumn, too – it's beautiful, especially here in Colorado as the trees change colours, but then we're on our way to winter, when I become like a pill bug, rolled in a ball under a rock (blanket) for months on end. I hate the cold, though winter foods make it tolerable: stews, soups, crusty bread, those things give me life through the snowy winters here.
Winter for me means lots and lots of warm spices – and so when a colleague in the Middle East asked me if I'd had a Yemeni dish made with hawaij (pronounced: ha-why-ahge) I was excited to try it. Hawaij means 'mixture' in Arabic, and there are two types of it in Yemeni cuisine. A version with turmeric and cumin for savoury dishes (soups and meat dishes, generally) and a 'coffee and tea' version for mixing into Arabic coffee and tea; this recipe is for the former, savoury version – but I'll be posting a recipe for the sweet version shortly. After sampling various Yemeni dishes (Denver metro finally has a Yemeni restaurant!) I fell in love with the stuff, and because there's so much turmeric in it I'm convinced whatever I put it on instantly becomes healthier as a result. (That's how that works, right?)
As always with my spice blends, I use my trusty electric spice grinder. I highly recommend purchasing one if you use a lot of spices in your food (we do) as it means you can purchase your spices in bulk and whole – which means they last much, much longer, saving you money. Ground spices simply don't last very long – and lose their 'oomph' quickly, so if you want to get the best flavour and value, investing in a spice grinder (or even a good quality coffee grinder works here, too – so long as it's clean) is well worth the small investment. I've had mine for over a decade and it's still going strong. If you have neither, you can absolutely use ground spices (I've included those measurements below as well). If you're going to buy pre-ground spices, I highly recommend The Spice House for their high quality (and free shipping if you order their environmentally-friendly flat packs!)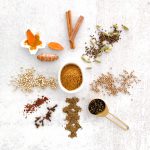 Print Recipe
Hawaij (Savoury Yemeni Spice Blend) حوايج
This savoury Yemeni spice blend is made with turmeric, cumin, cinnamon, cloves, pepper, cardamom, coriander, and Aleppo pepper.
Ingredients
3

Tbsp

ground turmeric

3

Tbsp

cumin seed

(or ground cumin)

2

Tbsp

coriander seed

(or ground coriander)

1

Tbsp

black peppercorns

(or ground pepper)

1

Tbsp

white peppercorns

(or ground pepper)

1

Tbsp

cardamom seeds (removed from pod)

(or ground cardamom)

2

sticks

cinnamon

(or 1 Tbsp ground cinnamon)

14

whole

cloves

(or ½ tsp ground cloves)

½

tsp

Aleppo pepper

(optional)
Instructions
Grind all spices together in a spice grinder. Store in a cool, dark place for up to 12 months.