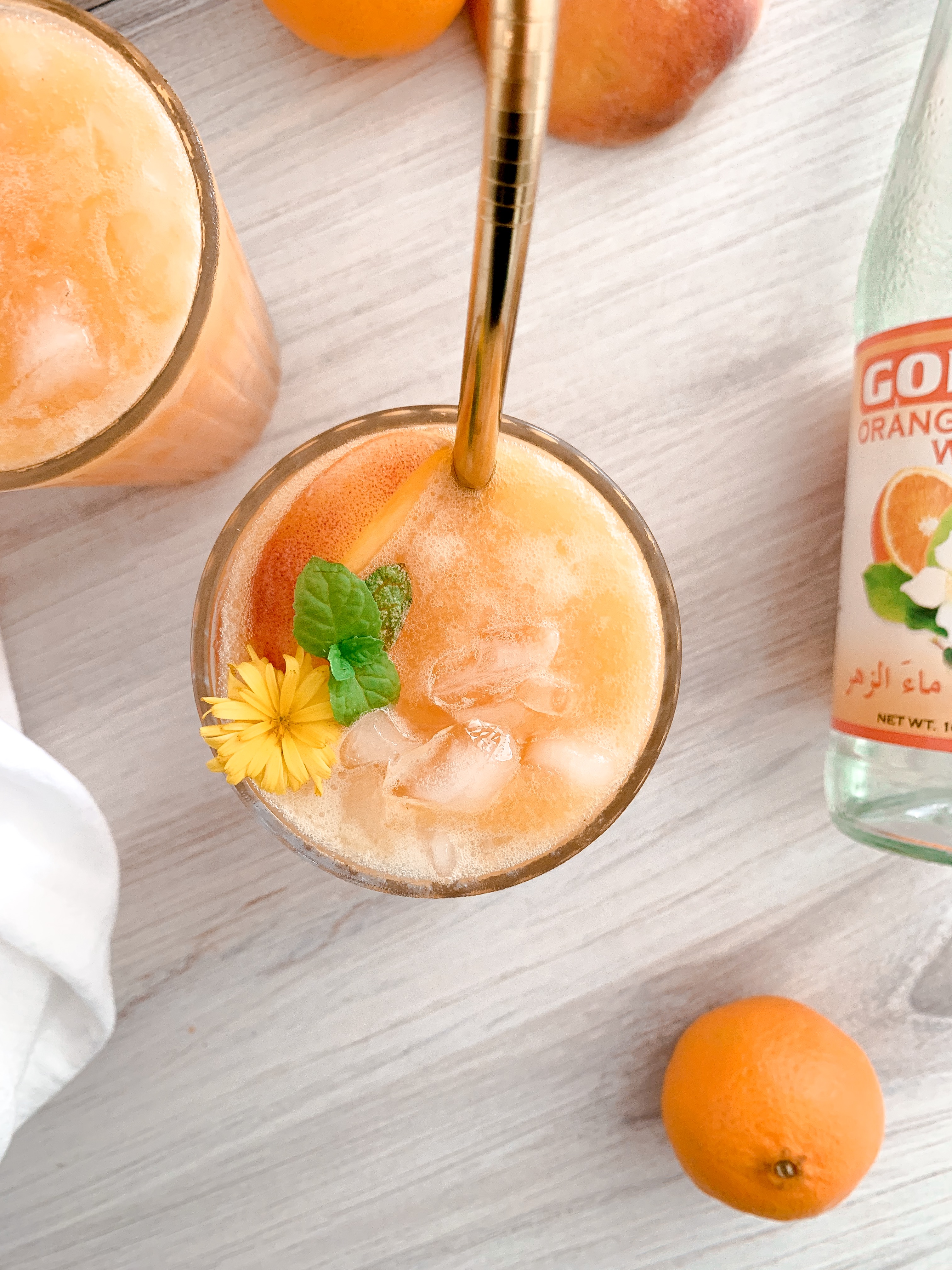 I have a Bengal cat who is obsessed with playing fetch. Any round object he assumes is one of his bouncy balls, and will bring it to you expecting you to throw it. One morning, after crawling out of bed at the crack of dawn to start my day, I began preparing a cup of coffee in the kitchen. The cat wanders down the hallway, with a bright red ball in his mouth, meowing at the same time for me to throw it for him. He drops it at my feet as I wonder 'where did this red ball come from?' in my under-caffeinated stupor, and as I pick it up I realise it's not a ball at all. It's a tomato, from the fruit bowl on my counter. Now pocked with little teeth holes, the 'ball' went right into the trash – much to the dismay of the cat.
Fast forward a few weeks later, and I suddenly discover a bouncy ball sitting in the fruit bowl, right next to one of my picture-perfect Palisade peaches… Covered in cat bites. I respect that he was perhaps 'trading' me his ball for a bigger, fuzzier ball – but it meant it was time to relocate the fruit dish and use up the rest of my peaches. That was how this peach blossom lemonade was born (don't worry, that peach went into the bin, too).
This lemonade is much like my original 'lazy lemonade' recipe. It involves taking the skin off of your lemons and throwing them whole into a high-powered blender. For the peach you're going to take out the pit and then throw the whole thing into your blender, like so: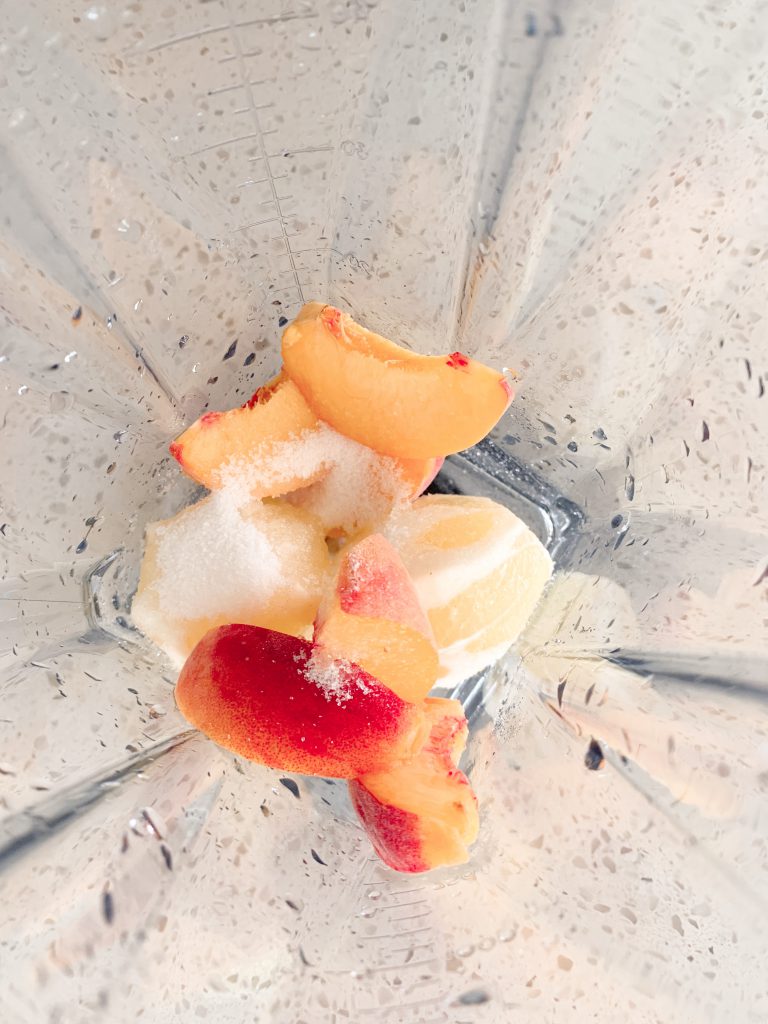 I like my lemonade tart, and so I did 2 tablespoons of sugar. My daughter, the sweet tooth informed me that it was not sweet enough, and preferred it with 4 tablespoons instead (this was waaaaay too sweet for me). You can also substitute with non-sugar sweeteners like monkfruit or stevia if you like those, to make this a little healthier, just add to taste. After you add your fruit, sugar, and orange blossom water, add 16 ounces (2 US cups, 470ml) of cold water and blend for a full minute. Serve over crushed ice with a garnish of peach slices and edible flowers if you have them. Or you can blend the crushed ice in if it suits you.
Oh, and just in case you thought that my story was just made up to write a cute intro for this blog post, think again (by the way, Bengals are straight up jerks who will destroy everything that you love):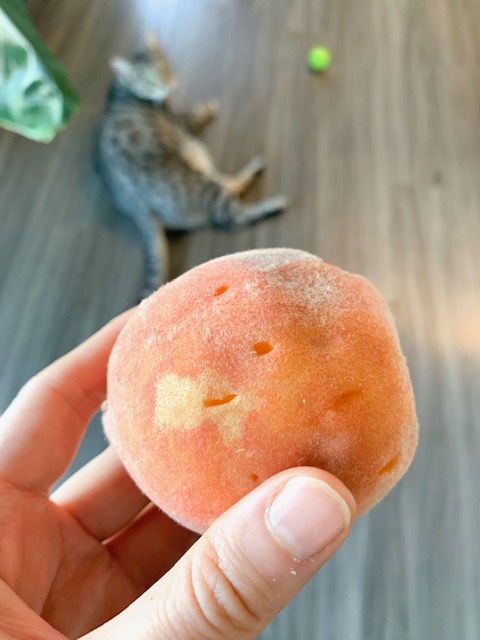 See? I don't make this stuff up, but at least we got some good peach lemonade out of the deal…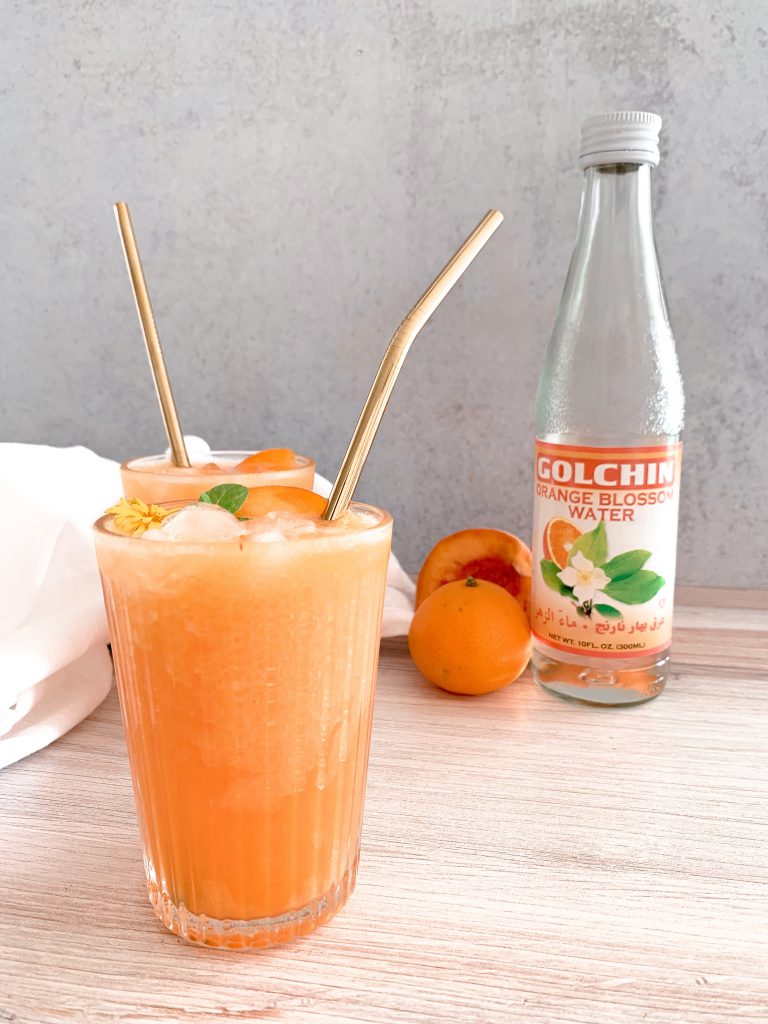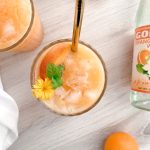 Print Recipe
'Lazy' Peach Blossom Lemonade
This quick and easy lemonade is made with whole lemons, a peach, and orange blossom water.
Equipment
A high powered blender, such as a Vitamix, BlendTec, etc.
Ingredients
2

whole lemons, washed, skin and pith removed

1

whole peach, washed and pit removed

2-4

Tbsp

granulated sugar

(or alternative sweetener)

¼

tsp

orange blossom water

2

cups

cold water

(16 fl. oz / 470ml)
Instructions
Wash your lemons. Using a paring knife, remove the skin and pith from your lemons, discard.

Wash your peach, slice in half and remove the pit and discard.

If desired, cut each lemon in half and remove seeds. Place whole lemons and peach into your blender with 2 Tbsp granulated sugar (or other sweetener), and 2 cups (470ml) cold water. If you want frozen lemonade, substitute 1 cup ice plus 1 cup water.

Blend for a full minute. Test for sweetness, and add more sugar if desired.

Serve over crushed ice. Enjoy!