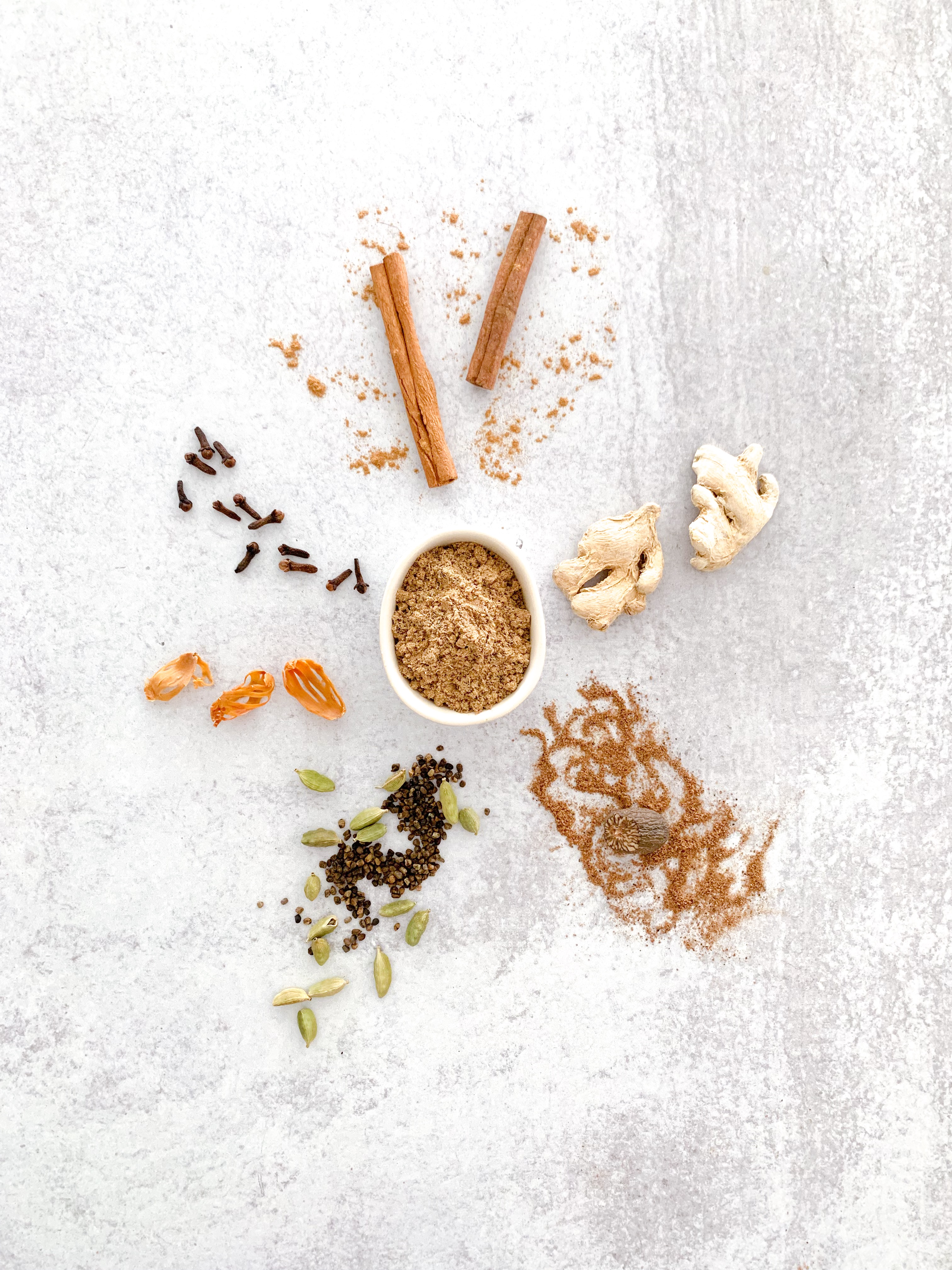 It's officially PSL (Pumpkin Spice Latte) season in America as of today. Although I'm a big believer in sharing the things you love even if someone else deems them 'basic', I will leave the Pumpkin Spice love to others. No hate here; I definitely understand the appeal of it, but as someone who didn't grow up in America I have never been huge on the whole pumpkin pie thing (my daughter, born and raised here, is obssessed). This hawaij spice can be used in lattes, teas, in pumpkin bread, in cakes and pies – anything that needs that spicy autumnal 'kick' to it.
The Usual Note on Spice Grinding:
As always with my spice blends, I use my trusty electric spice grinder. I highly recommend purchasing one if you use a lot of spices in your food (we do) as it means you can purchase your spices in bulk and whole – which means they last much, much longer, saving you money. Ground spices simply don't last very long – and lose their 'oomph' quickly, so if you want to get the best flavour and value, investing in a spice grinder (or even a good quality coffee grinder works here, too – so long as it's clean) is well worth the small investment. I've had mine for over a decade and it's still going strong. If you have neither, you can absolutely use ground spices (I've included those measurements below as well). If you're going to buy pre-ground spices, I highly recommend The Spice House for their high quality (and free shipping if you order their environmentally-friendly flat packs!)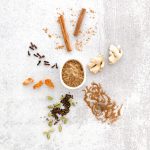 Print Recipe
Hawaij (Sweet / Coffee / Tea Yemeni Spice Blend) حوايج
This version of the Yemeni spice blend is made for tea, coffee, and other sweets.
Ingredients
2

Tbsp

dried ginger

(or 2 large dried pieces of ginger)

2

Tbsp

cardamom seeds (removed from pods)

(or 2 Tbsp ground cardamom)

¼

tsp

ground nutmeg

¼

tsp

ground mace

(or 2-3 pieces mace)

12

whole

cloves

(or ½ tsp ground cloves)

1

whole

cinnamon stick

(or 1 Tbsp ground cinnamon)
Instructions
Grind all spices together in a spice grinder. Store in a cool, dark place for up to 12 months.