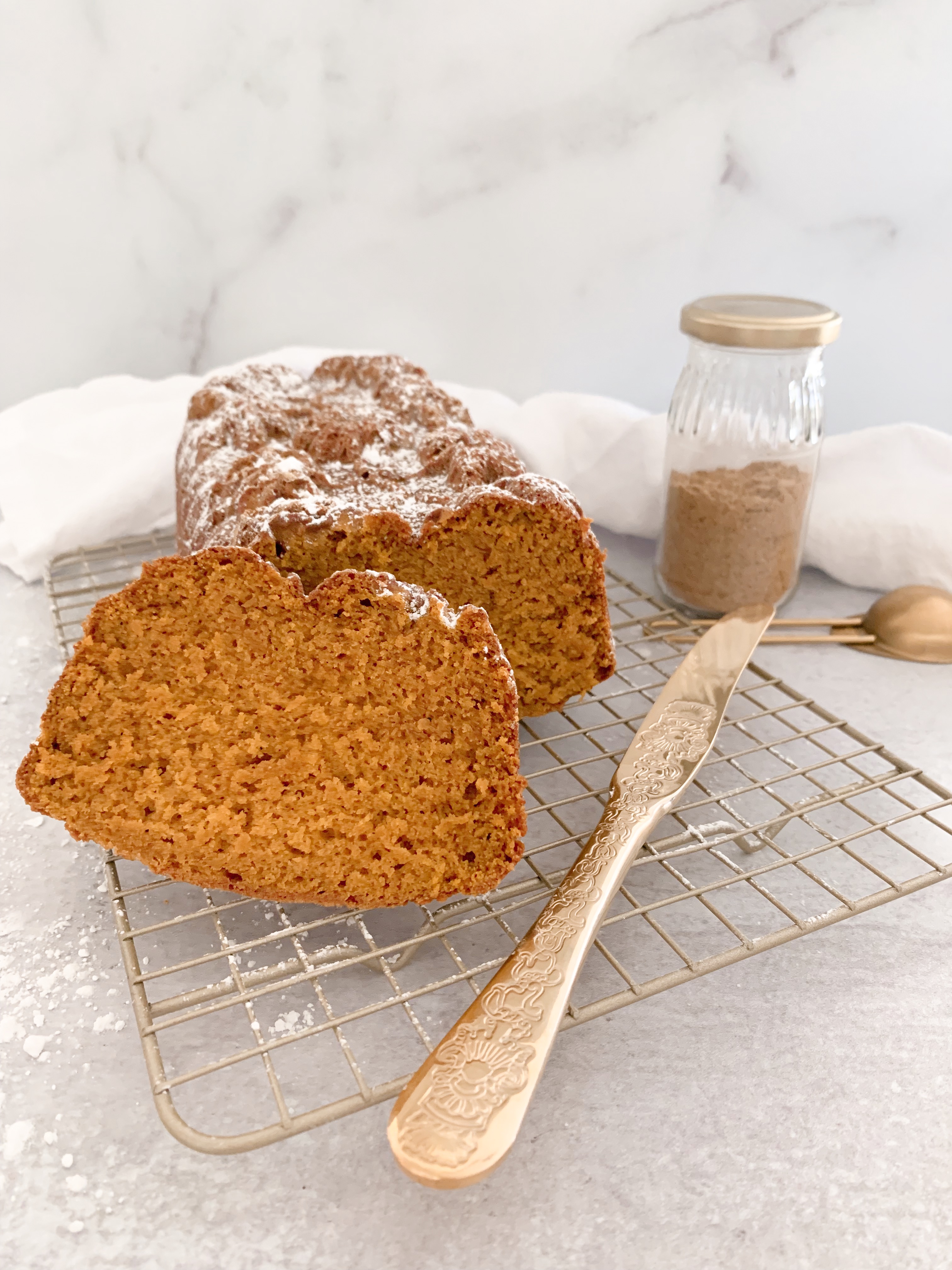 Having not grown up in America, I never developed a taste for sweet pumpkin desserts that become ubiquitous around Autumn here. I love savoury pumpkin dishes, but I still haven't developed a taste for pumpkin sweets. My daughter, on the other hand, has been born and raised here and is a huge fan of all things pumpkin – especially pumpkin pie (poor kid, I don't eat it so I never make it, and thus she only gets it once a year if we attend a Thanksgiving meal). In order to please my daughter, and in anticipation of the changing of the seasons I created this spiced pumpkin bread, made with Yemeni hawaij spice that I always grind and keep on hand for Arabic coffee.
Hawaij, which just means 'mixture' in Arabic, is a Yemeni spice blend – but there are two types – a savoury one (made with turmeric and cumin) and a 'sweet' one made for Arabic coffee or tea – made with cardamom, cinnamon, nutmeg, and clove. The former savoury variety would be delicious in pumpkin stew, but very strange indeed in pumpkin bread. So be sure to make your own sweet hawaij, or purchase the one made for tea and coffee – I really don't want anyone to have to eat cumin-flavoured pumpkin bread… Blech.
This bread honestly doesn't look like much from the outside -iIt's your basic brown loaf; but the smell is absolutely wonderful – the warmth of the hawaij compliments the pumpkin perfectly, and cutting it open reveals a bright orange interior reminiscent of pumpkin pie. I baked mine in a fancy pumpkin loaf tin, but this recipe also makes fantastic muffins (cook for 25-30 minutes instead of the full hour if you make muffins) which are easier to freeze and enjoy later, or pack into school lunches.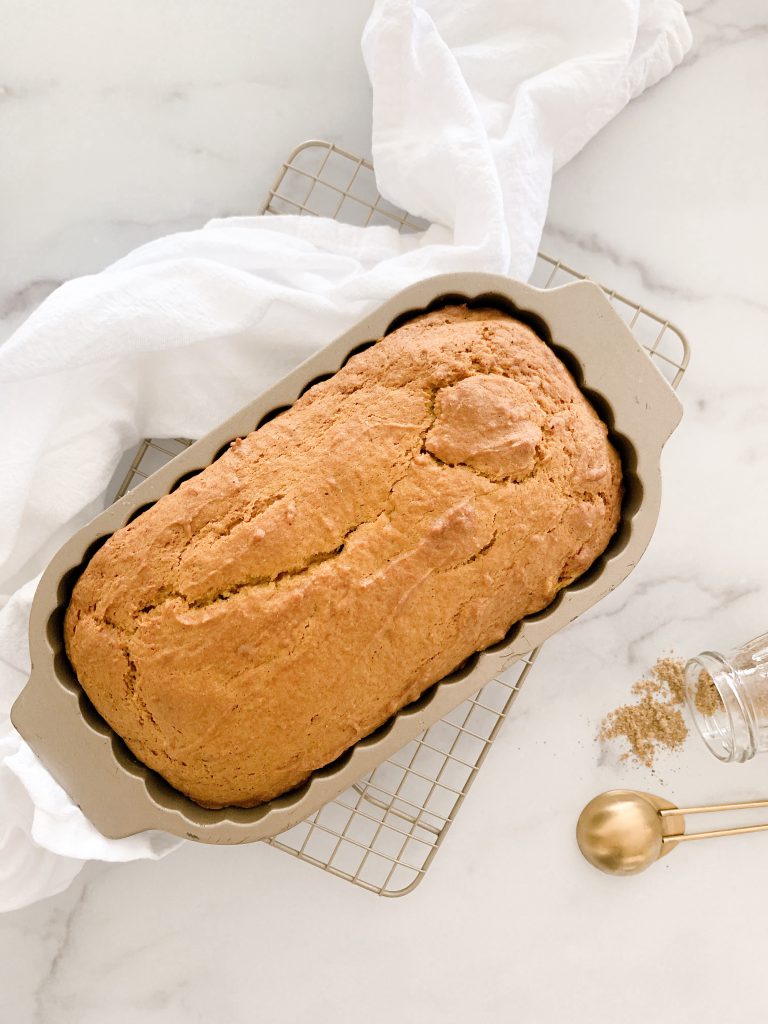 While you don't need to make the hawaij blend (I've included a rough approximation of the spices below if you want to add them individually), once you taste this pumpkin bread you'll realise that you will want to have it on hand at all times.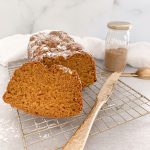 Print Recipe
Hawaij Spice Pumpkin Bread
This dense, moist pumpkin bread is made with Yemeni hawaij spice, and is the perfect way to usher in Autumn.
Ingredients
2

cups

all purpose flour

(256g)

½

tsp

fine sea salt

1

tsp

baking soda

½

tsp

baking powder

1

Tbsp

hawaij spice (sweet)

(or 1 tsp each of ground ginger, ground cardamom, and ground cinnamon, plus a pinch of nutmeg and a pinch of ground cloves)

¾

cup

unsalted butter, melted

(170g or 12 Tbsp)

1

cup

granulated sugar

½

cup

brown sugar

15

ounce

tin of pumpkin

(or 425g cooked pumpkin puree)

2

large

eggs
Instructions
Preheat your oven to 325°F (160°C). Grease your loaf tin with butter or baking spray and set aside.

In a bowl, combine flour, salt, baking soda, baking powder, and hawaij. Mix together using a whisk (or a fork) and set aside.

In another bowl place your melted butter, granulated and brown sugar, and pumpkin. Stir thoroughly. Once well-mixed add your eggs, and stir again until all ingredients are combined.

Add your dry ingredients to the wet and use a spatula to mix gently, just until all the ingredients come together and there are no traces of flour. Do not over-mix.

Scoop your ingredients into your greased loaf tin (it should be around 3/4 full – you may have extra batter for about 6 muffins) and bake for around 60-65 minutes, or until a toothpick inserted into the center comes out clean.
Notes
You may have enough batter left over for a few muffins (I had enough for six). I baked at the same temperature for 25-30 minutes.